What's it like to be a traditional Jew on campus today? Zionism is despised. Traditional Jewish ideas about faith and family are thought to be antiquated and discriminatory. Anti-Semitism has worsened, with threats of physical violence growing more common. In this session, two student leaders will bring their reports from the front lines of the campus conflicts. Tamara Berens recently graduated from King's College, London, home of the global BDS movement, where she led her university's Israel Society and founded a campaign to abolish Safe Spaces on campus. Talia Katz recently graduated from the University of Michigan where she mounted a press offensive to challenge her peers and her university to combat anti-Semitism. Between the protests and boycotts, identity taboos, anti-Jewish graffiti, and Apartheid Wall dramatics, Jewish students are exposing themselves to ostracism and ridicule, if not danger.

Given the state of affairs on campus, what should Jewish students and their loved ones do? The Jewish Leadership Conference's executive director, Jonathan Silver, joins Ms. Berens and Ms. Katz to uncover the sources of today's campus challenges, and to propose a realistic strategy for students that strengthens Jewish identity and deepens Jewish learning.
Talia Katz
Talia Katz was born in Atlanta, Georgia, to a father from Israel and a mother from Brooklyn. She recently graduated the University of Michigan with a degree in Public Policy and International Studies. While at the University of Michigan, Talia was a member of the American Enterprise Institute Executive Council and WeListen, a grassroots organization which aims to bridge the political divide by facilitating respectful political discussions. While living in Washington, D.C., for eight months last year, Talia interned at AIPAC, the Foundation for Defense of Democracies, and the State Department's Bureau of Near Eastern Affairs. After completing her Summer Fellowship at the Tikvah Fund, Talia will begin a two-year fellowship program in D.C. with the Public Interest Fellowship.
Tamara Berens
Tamara Berens hails from the U.K. and recently graduated from King's College, London, with a degree in War Studies. At university, Tamara was President of the Israel Society and founded a campaign to abolish Safe Spaces on campus. Alongside her studies, she worked part-time for CAMERA to develop student activity in support of Israel across the U.K. and Ireland. She has interned at think tanks in London and Washington, D.C., including the Institute for Economic Affairs, the Henry Jackson Society, and the Competitive Enterprise Institute. Her writing has appeared in publications such as the American Conservative, the Jerusalem Post, the National Interest, National Review Online, Standpoint, and the Weekly Standard. Tamara is one of two inaugural Krauthammer Fellows at Mosaic magazine.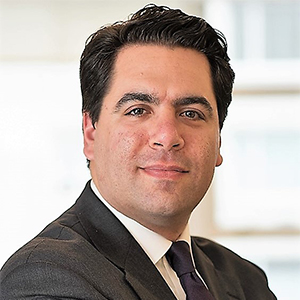 Jonathan Silver
Dr. Jonathan Silver is the senior director of Tikvah Ideas, where he is also the Warren R. Stern Senior Fellow of Jewish Civilization. The editor of Mosaic, he is also the host of the Tikvah Podcast, on which he has hosted hundreds of writers, rabbis, educators, military officers, artists, and political figures, including members of Israel's Knesset, the U.S. Senate, and the prime minister of Israel.