The coronavirus pandemic touched every nation on the face of the planet in 2020 and 2021. As schools and businesses closed, the global economy slowed dramatically and government spending increased to backstop national economies. At the same time, radically new work conditions and consumer needs accelerated changes in the way businesses buy and sell. Israeli investor and entrepreneur Michael Eisenberg joins the author and Elliott Management executive Dan Senor, along with the CEO of the Tikvah Fund in Israel, Amiad Cohen, to discuss the future of the post-coronavirus economy.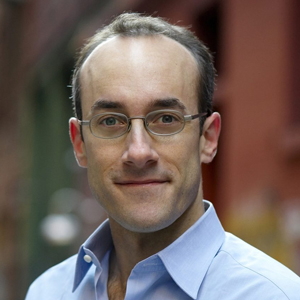 Dan Senor
Daniel S. Senor is a bestselling author and a co-founder and member of the board of directors of the Foreign Policy Initiative. His most recent government position was in the administration of George W. Bush, where Mr. Senor served as chief spokesman and senior adviser to the Coalition in Iraq. One of the longest-serving civilian officials in Iraq, Mr. Senor also served as a Pentagon adviser to U.S. Central Command in Qatar and as a foreign policy and communications aide in the U.S. Senate. He has also advised a number of candidates for U.S. Senate. During the 2012 presidential election, Mr. Senor was a senior foreign policy adviser to Governor Mitt Romney. His analytical pieces have been published by the Wall Street Journal, the New York Times, the Washington Post, the Weekly Standard, Time, and Newsweek. He is co-author of Start-Up Nation: The Story of Israel's Economic Miracle (2011), a New York Times Business Bestseller. From 2001 to 2003, Mr. Senor worked as an investment banker at the Carlyle Group. He earned a B.A. in History from the University of Western Ontario and an M.B.A from Harvard.
Michael Eisenberg
Michael Eisenberg is a co-founder and Partner at Aleph, a venture capital fund focused on partnering with Israeli entrepreneurs to build large, meaningful companies and impactful global brands. Aleph has invested in over 25 companies including Lemonade, WeWork, Healthy.io, SparkBeyond, JoyTunes, and Bringg. Prior to Aleph, Michael was a General Partner at Benchmark Capital, where he led the investments in

Wix.com

, Gigya, and WeWork. Michael also sits on the boards of

Y

eshivat Har Etzion

 and 

Hashomer Hahadash

 

and lectures frequently on topics such as the Israeli economy and Israeli entrepreneurship. Michael is the author of several books, including The Vanishing Jew, Ben Barukh, The Tree of Life and Prosperity, and Everyone Can Be Moses. He lives in Jerusalem with his wife and eight children.

 
Amiad Cohen
Amiad Cohen is the CEO of the Tikvah Fund in Israel, publisher of the Hebrew-language Hashiloach journal, and a partner in several business initiatives in the security and technology fields. He served as deputy commander of the elite "Egoz" unit in the Israel Defense Forces and for several years was head of security coordination in his native settlement of Eli. He previously directed the industrial and fiscal innovation divisions of the Mateh Binyamin Regional Council.