In October 2013, the Pew Research Center released its "Portrait of Jewish Americans." Data collected by Pew indicates a rise in the proportions of Jews who do not identify as Jewish by religion, a decline in religious observance among younger Jews, and the difficulties the liberal movements have in retaining the allegiance of their younger cohorts. Pew also measured major differences between the movements in how their adherents understand and participate in Jewish life. Now, five years on, what new information do we have about the state of American Jewry? Have the trends identified in the 2013 report continued the trajectory one might have thought? How have changes in the religious complexion of the Jewish community and American public life affected the Jewish population of the United States? Alan Cooperman, director of religion research at the Pew Research Center, was the main author of the 2013 report, and will offer new data that brings his earlier portrait up to date. He will be joined by Jonathan Silver of the Tikvah Fund and the Jewish Leadership Conference, who will suggest how this data informs the future of Jewish conservatism in America.
Alan Cooperman
Alan Cooperman is director of religion research at Pew Research Center. He is an expert on religion's role in U.S. politics and has reported on religion in Russia, the Middle East and Europe. He plays a central role in planning the project's research agenda and writing its reports. Before joining Pew Research Center, he was a national reporter and editor at The Washington Post, foreign editor of U.S. News & World Report, and a foreign correspondent for The Associated Press. He graduated magna cum laude from Harvard University in 1982 and started in journalism at the Berkshire Eagle in Pittsfield, Mass. He is an author of Mormons in America, Muslim Americans, the U.S. Religious Knowledge Survey, "Nones" on the Rise and A Portrait of Jewish Americans, and also was the primary editor of Global Christianity and Global Restrictions on Religion. Mr. Cooperman has appeared on numerous media outlets, including NPR, PBS, BBC, Radio Free Europe/Radio Liberty, and the major broadcast and cable television news networks.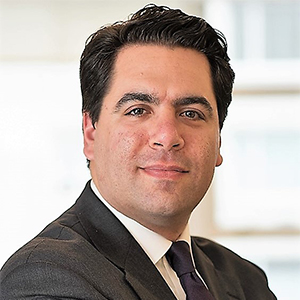 Jonathan Silver
Jonathan Silver is the editor of Mosaic, host of the "Tikvah Podcast," and from 2018–2020, served as the executive director of the Jewish Leadership Conference. He was educated at Tufts University, the Hebrew University of Jerusalem, and holds a Ph.D. from the Department of Government at Georgetown University.