Iran presents the most dangerous threat to the state of Israel, America's Arab allies, and to the politics of the Middle East. Building on the Trump administration's maximum-pressure campaign, sanctions pressure, and Israel's extensive intelligence gathering, what course of actions should the United States now take to curtail Iran's nuclear program, its terror financing, and its proxy warfare in Iraq, Syria, and throughout the region? Join the Council on Foreign Relations senior fellow and former State Department special envoy for Iran, Elliott Abrams, along with Arkansas Senator Tom Cotton and Mosaic editor Jonathan Silver, for a discussion of America's strategy to counter the Iran threat.
Senator Tom Cotton
Tom Cotton is a United States Senator from Arkansas. Tom's committees include the Banking Committee, where he chairs the Economic Policy Subcommittee, the Intelligence Committee, and the Armed Services Committee, where he chairs the Air Land Power Subcommittee. Tom grew up on his family's cattle farm in Yell County. He graduated from Dardanelle High School, Harvard, and Harvard Law School. After a clerkship with the U.S. Court of Appeals and private law practice, Tom left the law because of the September 11th attacks. Tom served nearly five years on active duty in the United States Army as an Infantry Officer. Tom served in Iraq with the 101st Airborne and in Afghanistan with a Provincial Reconstruction Team. Between his two combat tours, Tom served with The Old Guard at Arlington National Cemetery. Tom's military decorations include the Bronze Star Medal, Combat Infantry Badge, and Ranger Tab. Between the Army and the Senate, Tom worked for McKinsey & Co. and served one term in the House of Representatives. Tom and his wife Anna have two sons, Gabriel and Daniel.
Elliott Abrams
Elliott Abrams is the chairman of the Tikvah Fund, as well as chairman of the Vandenberg Coalition and senior fellow for Middle Eastern Studies at the Council on Foreign Relations in Washington, D.C.. He served as Special Assistant to the President and NSC Senior Director for the Near East and North Africa in the first term of George W. Bush, and as Deputy Assistant to the President and Deputy National Security Advisor in the second term. In the Trump administration he served in the State Department as Special Representative for Iran and for Venezuela. He is the author of Undue Process, Security and Sacrifice, and Faith or Fear, and writes widely on U.S. foreign policy with special focus on the Middle East and the issues of democracy and human rights. His most recent book is Realism and Democracy: American Foreign Policy After the Arab Spring.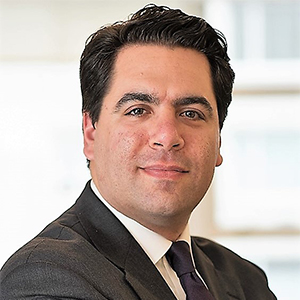 Jonathan Silver
Jonathan Silver is the editor of Mosaic, host of the "Tikvah Podcast," and from 2018–2020, served as the executive director of the Jewish Leadership Conference. He was educated at Tufts University, the Hebrew University of Jerusalem, and holds a Ph.D. from the Department of Government at Georgetown University.